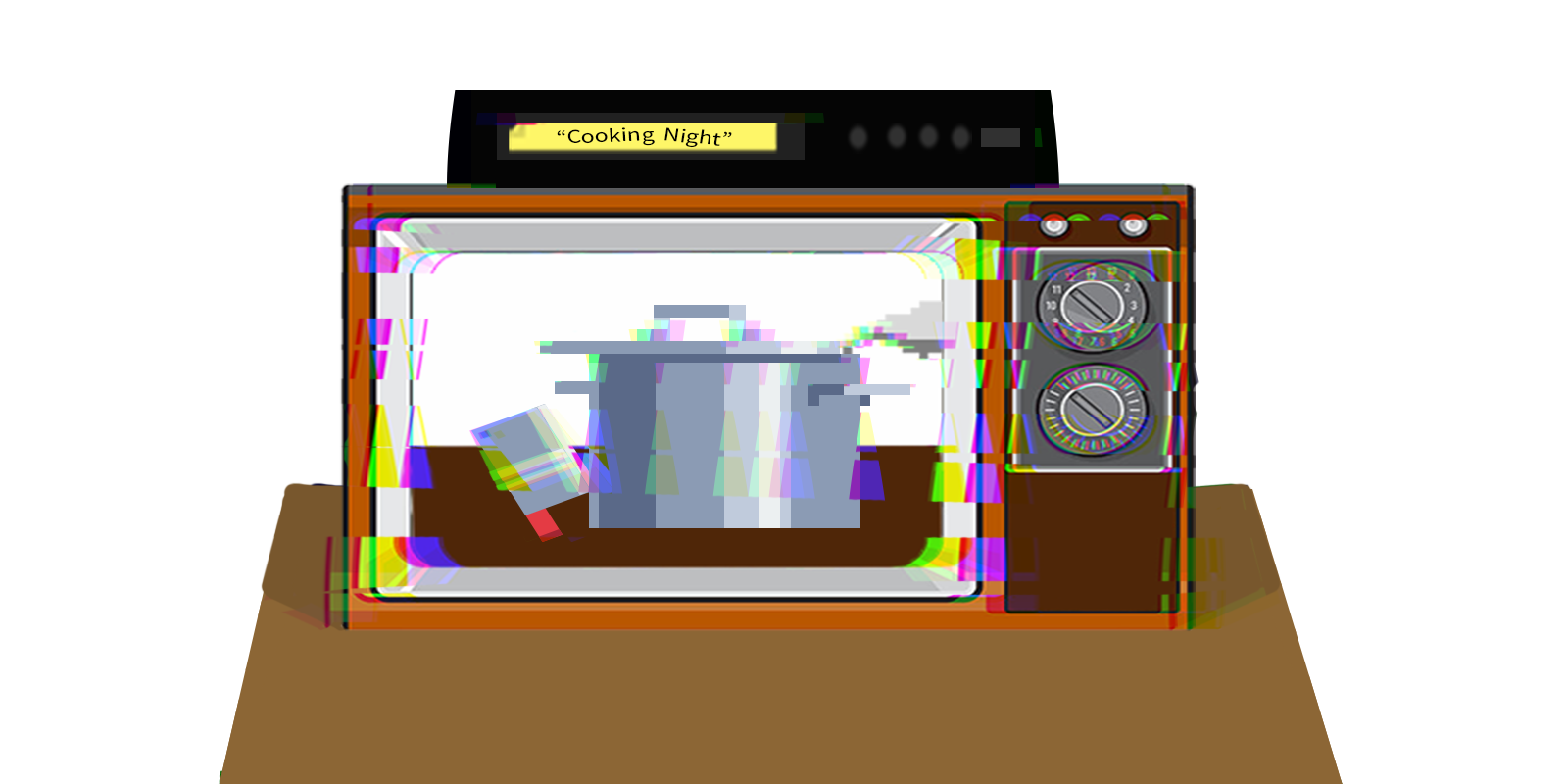 Cooking Night
A downloadable game for Windows
WARNING, THIS GAME CONTAINS STRONG IMAGERY AND IS NOT MEANT TO BE PLAYED BY CHILDREN

Let's have a cooking night!
The pot tells you what you need to find, so go get it! Explore your house and find those ingredients. If an item is hard to get, you'll need to find its respective tool, too! This is a cooking video, so there's no such thing as pausing here!
Controls:
Escape on menu - exits the game
Escape on game - goes to the menu
WASD - Movement
Mouse - Looking around
E - Interaction
---------------------------------------------------------------
ATENCIÓN, ESTE JUEGO CONTIENE IMÁGENES FUERTES Y NO SE RECOMIENDA QUE NIÑOS JUEGUEN

¡Hagamos de cenar!
La olla te dirá qué ingredientes necesitas encontrar, ¡así que ve y búscalos! Explora tu casa y encuentra esos ingredientes. Si un objeto es complicado de conseguir, deberás conseguir su respectiva herramienta también. Y recuerda: estás grabando un vídeo, ¡así que nada de pausas!
Controles:
Escape en el menú - salir del juego
Escape en el juego - regresa al menú
WASD - Movimiento
Mouse - Mirar al rededor
E - Interacción
---------------------------------------------------------------

Credits:
3D Assets:
2D Assets:
Comments
Log in with itch.io to leave a comment.
EL FUEGO NO ME DEJA LEER :(
This is a great game!! I quite liked 6/7 ending, it was quite original. Sadly, I had no clue how to access 3 of the 7 endings so I guess i'll be left in the dark :(
I'm really happy that you enjoyed it! This is my first time diving into a horror and story-driven game, so I'm really glad that (up to now) all of the people that got to play it really enjoyed it.
Spoiler warning: Every ending (besides the first one) branches out depending on wether you started collecting the... items for the last recipe or not!
hmmmmm Thank you for the tip! I think I'll go dive back into the game and try to grab all the endings now!!!
hi,big thx for the game. greetings from rosti 😁
Hello! I see that you are unable to go upstairs ):
There is a bug that I was unable to fix because this was a Jam submission. In a few hours I'll be able to change that. But for the mean time, there is a google drive link on the download instructions (or here!)
I'm really sorry that you didn't get to experience the whole thing, and I would be really glad if you could try and download the version without the bug to play the game as it was meant to be played!
Thanks a lot for taking the time to play and record!
Update: the jam has ended and the fixed version is back up for direct download!
Really liked this, and how it devolved into more and more weirdness as you played.
Still stumped on a few of the endings, but I got every one I could think of or find.
Thanks a lot for playing! The branches you missed depend on whether you do them before or after starting to get the last ingredients.
Great to know you enjoyed it! The game was made for the TODO GAME JAM so we just had a total of 48 hours to do it and we made it in about 25 hours or so so there are some small bugs and visual details (like a bit of camera clipping and the visible fire when you finish the game near the stove).
It was also my first story-driven and atmospheric game, so i'm really glad you found it interesting <3
Thanks a lot for playing!
couldn't go up the stairs, but i could've just been playing wrong
oh awesome! my friend and i have been looking for spooky games so i'll be sure to check out that link :)
then I hope it doesn't disappoint! Keep in mind this was my first attempt at a horror game and at writing a story, but nonetheless I got pretty good feedback from the jam so I guess I did well. Have fun!
Me gustan los gráficos, muy bonito!